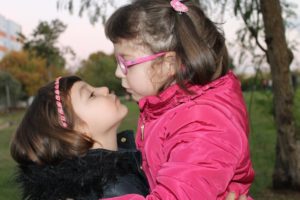 Hello and welcome to our website,
We are a family with two Batten CLN6 affected sons.
Our purpose with this site is to bring information about our experience with the Batten disease as well as share more general information about this horrible illness.
Nowadays the web is under construction, but we already have some sections in english yet (you have more sections available in spanish if you want).
We'll do a great effort to bring you more information in english as we could possible.
However if you have any question or need more info about something, you can put in touch with us through our contact section.
Thanks you very much.